Advanced Probiotic Blend is a potent blend of different strains of friendly bacteria, "spore"-biotics and prebiotics. We recommend using Advanced Probiotic Blend in conjunction with any of our green food products and super fruit products to support a healthy immune response and optimal gut health. It also combines and synergizes well with other Platinum Europe products, like Gut Harmony, Immuno Max and Red Algae Plus to support gut health and to provide healthy immune support.
Give your stomach inner strength
Supports healthy levels of good bacteria

Aids in healthy digestion and can help improve nutrient absorption

Supports healthy immune function

Dairy-free — does not need to be refrigerated
Platinum's Advanced Probiotic Blend is a potent, all-vegetarian blend of the most vital friendly bacteria available. We recommend supporting your body`s immune system by taking Platinum`s Advanced Probiotic Blend  in conjunction with any of our green foods.
Nutrition Facts of Advanced Probiotic Blend: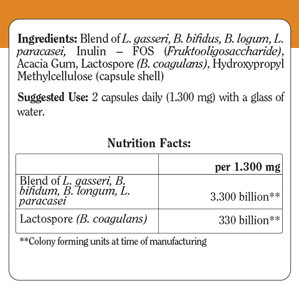 Ingredients:  
Proprietary Blend: L. gasseri,  

B. bifidum,  

B. longum,  

L. paracasei; Lactospore (B. coagulans);  

Inulin – FOS (Fructooligosaccharide);  

Fiber Gum (Acacia);  

cellulose capsules.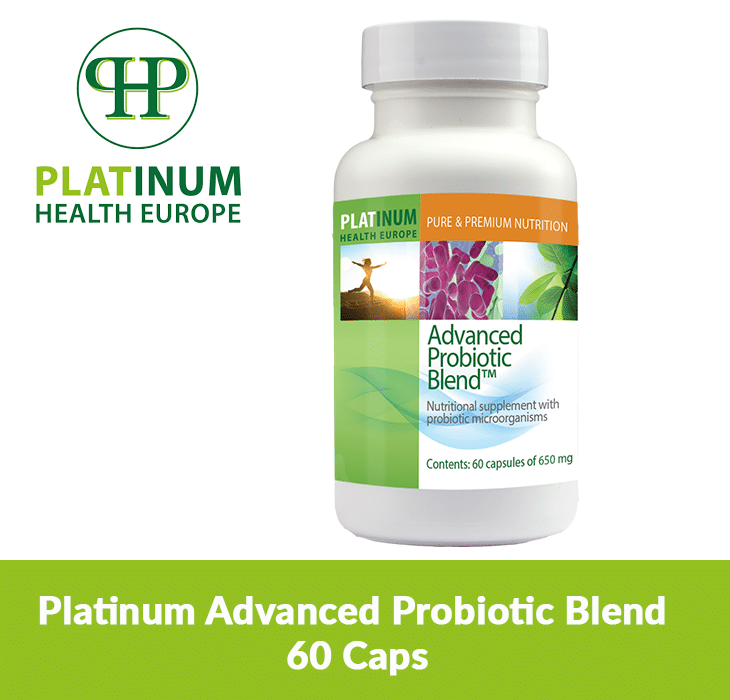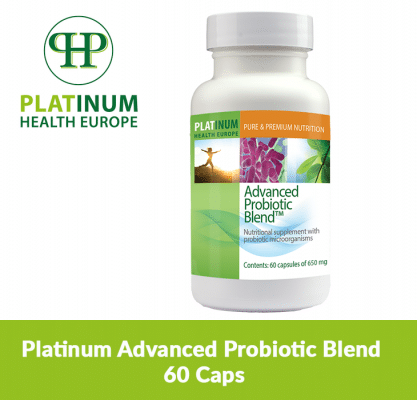 Suggested to Use: Take two capsules daily.
Contents: 60 Capsules of 650 mg

Caution:
Keep out of reach of children. Keep the container tightly closed. This does not serve as a substitute for a well-balanced and varied diet. The recommended daily dose of the product should not be exceeded. Store in a cool, dry place. Contains a bag filled with a harmless absorbent that should not be consumed.
Label of Advanced Probiotic Blend:


Did You Know?
 

Platinum Products are organic and GMO free.
Platinum Top Sellers
Let HealthStatus Send You a €50.00 Gift Card
Greg lost 32 pounds (and counting) with the Purium Ultimate Lifestyle Transformation and Core 4 programs during 2020.The Purium product line is something he highly recommends and uses himself every day.Greg founded HealthStatus in 1998 and continues todeliver high quality products and services to HealthStatus visitors.