Superfoods for Your Super Dog
Specially-crafted to nourish our furry, four-legged friends, Epi-Genius Dog is the only canine wellness supplement combining Purium's exclusive gut health formula, Biome Medic, and the proprietary joint-supporting ingredients from our beloved Joint Flex.
Boasting the cellular health benefits of chlorella, this blend also contains a unique combination of enzymes, probiotics and herbs. These pure ingredients help to enhance digestion and reduce doggie breath and gas. Consistent use of EpiGenius Dog may encourage a shinier coat and a more pleasant-smelling dog.
Label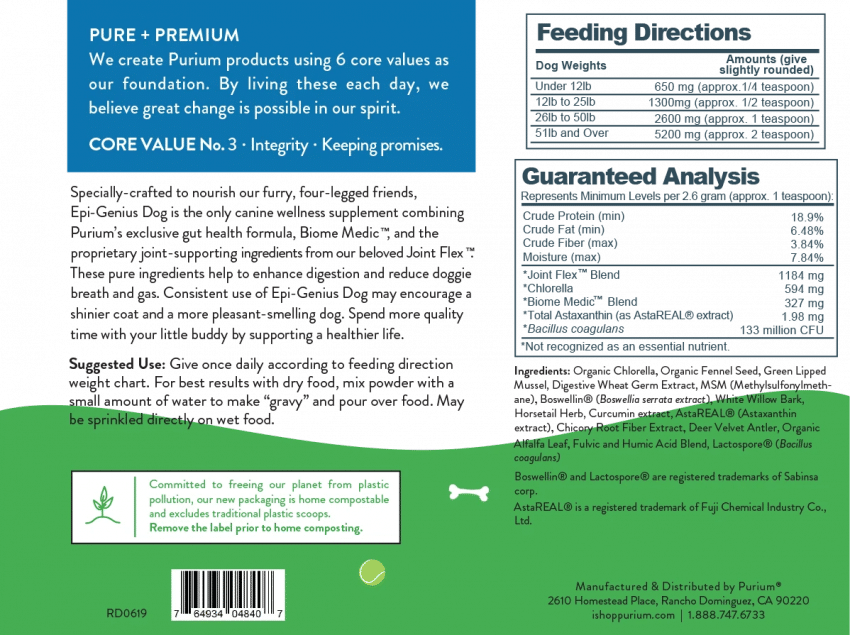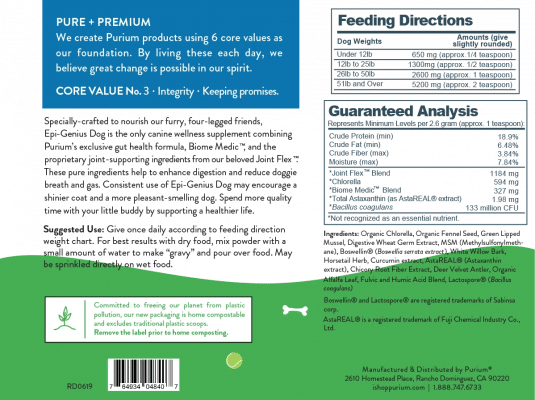 >>The current prices for the Entire Purium Line as of June 7th, 2023 are Here<<
Biome Medic
Spend more quality time with your little buddy by supporting a longer and healthier life.
Did You Know?
 

Purium Products are organic and GMO free.
Purium Top Sellers
Let HealthStatus Send You a $50.00 Gift Card