Low testosterone levels in men act as markers as a general decline in their overall health. Low testosterone levels should be treated effectively by hormone replacement therapy in men, but even these are not without risks.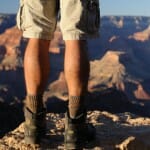 What Are The Symptoms of Lowered Testosterone Levels?
Testosterone is the male hormone that is responsible for all the characteristic male features. The symptoms of low testosterone include loss of sex drive, sleep pattern disturbances, erectile dysfunction, a feeling of fatigue in general and a decline in health overall. Since testosterone is the hormone that is responsible for muscle and bone growth in men, its decline leads to the thinning of bones and a condition called osteoporosis. Men with lower testosterone levels are at risk for fractures as well due to this reason.
How Can Low Testosterone Levels Be Treated?
There are many ways that can help replace testosterone in the body. A licensed medical health care provider must prescribe the most ideal treatment option to a person who is suffering from a lowered testosterone level. The following are the most common routes of administration of testosterone:
Topically: a skin patch or skin gel can be applied topically that contains testosterone. This needs to be applied daily to work most effectively.
Orally: oral disintegrating tablets that contain testosterone are available that can be taken by mouth. These tablets disintegrate in the mouth and release testosterone in the body.
Injections: injections are also available that contain testosterone and these need to be given to a patient by a certified health professional.
In general, testosterone levels are artificially raised to mid-normal ranges, as higher levels of testosterone can have severe side effects.
 Benefits And Risks Of Testosterone Replacement Therapy
In recent years, testosterone replacement therapy has been on the rise. The long term benefits and risks have still not been studied, so caution has to be exercised in testosterone replacement therapy. Not all men have the same response to the therapy either, as some may report a 100% improvement while others report little to no improvement at all. Men with prostatic cancer should avoid the treatment all together and other risks include a high RBC count, benign prostatic hypertrophy, sleep apnea and severe congestive cardiac failure