Most of us in the fitness community want to build muscle any way possible, but often without the legal liability, high cost, and potential negative side effects of anabolic steroids. Therefore, many of us turn to a host of different supplements out there on the market – and it can be tough to tell which ones are legitimate and provide real results, as opposed to those which are simply posing but remain ineffective. One highly talked-about supplement is ligandrol, which as an androgen receptor modulator. By targeting these androgen receptors, the supplement creates an elevation in testosterone and growth hormone levels without the direct introduction of those substances into the body through external pathways.
In considering this supplement, one should of course understand the side effects – first of all, it's definitely not for anyone who isn't an adult. Additionally, long-term modulation of testosterone levels can have lasting effects once supplementation is discontinued. That being said, ligandrol will not generate the more severe long-term effects of steroid use.
In the end, this supplement has been shown by medical research and studies to produce positive impacts on muscular growth and development. However, there are also downsides, meaning that an understanding of the supplement and its appropriate use are absolutely key.
Need some help to build muscle? Is Ligandrol the answer? Read up, pump up, get ripped. #HealthStatus
Key Points:
1

Ligandrol offers steroid-like benefits to athletes and body-builders.

2

Ligandrol has a three out of five star rating from customers.

3

Ligandrol raises testosterone levels in order to bulk up muscles and lose weight.
---
---
Ligandrol might be the perfect steroid alternative, but that doesn't mean it doesn't have any adverse effects.
See the original at: https://www.nutritioninspector.com/ligandrol-review/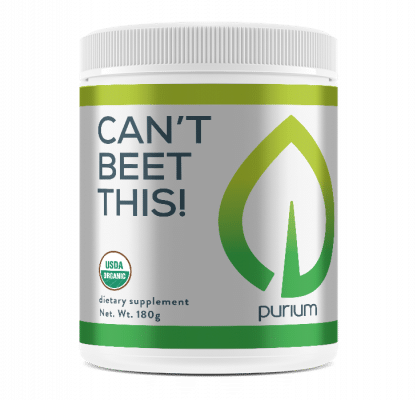 Everyone and their mother knows that beets are good for you, but does everyone know why?
Packed with phytonutrients ("phyto" being the Greek word for plants), vitamins and minerals, beets provide support to many systems of the body from digestion to energy levels.
Bodies convert the nitrates found in beets to nitric oxide, which helps improve oxygenation levels in the blood and overall circulation. 

The antioxidants and fiber act like natural cleansing agents, helping with the detoxification of toxins and heavy metals in the blood and giving the digestive tract a gentle flush to support a healthy elimination process. 

Consuming whole foods like beets is an excellent way to reduce the immune system from triggering ongoing harmful levels of high inflammation.

Healthy blood pressure, stamina, and detox are just a few of the immune boosting benefits of beets. According to a study done on beetroot juice.

Beets may stimulate cell production, which can protect your skin from premature aging and wrinkles. It'll also keep your brain young by preserving it with nitrates to improve blood flow.

HealthStatus has been operating since 1998 providing the best interactive health tools on the Internet, millions of visitors have used our
health risk assessment
,
body fat
and
calories burned
calculators.The HealthStatus editorial team has continued that commitment to excellence by providing our visitors with easy to understand high quality health content for many years.

Latest posts by HealthStatus (see all)