In the last year the US has been hit with Hurricanes, Tornadoes, Wild Fire, Snow and Ice Storms, Terrorist Attacks.
When the next disaster  occurs, Are you ready?
Life comes at you fast. Emergency situations are a frequent reality and according to FEMA, you may have to survive on your own for 72 hours without access to food and clean water. Not many have survival food and water stored and for those who do, is it organic and healthy? Prepare with Purium's Organic Food Storage & Survival Kit, providing you with micro and macro superfoods. You'll also get 20 gallons of pure water with the water purifying bottle, allowing you to purify available water for safe consumption.
Kit includes:
FREE Daily Fiber Blend (caramel apple or original) $29.95 retail price
MVP Sport (chocolate/vanilla)
Green Spectrum (lemon or original)
Shaker Bottle
Water Purifying Bottle to purify 20 gallons of water.
Feeds a family of 4, for 1 week
Lightweight (2 lbs.) for easy carry
20 gallons worth of pure water
2 Year Shelf Life (store between 50 and 80 degrees Fahrenheit)
While Supplies Last – Use Code HealthStatus for $50 off your first order, previous customers receive at least 15% off.
Sorry, this is no longer available as a bundle.
Please check out the individual products instead.
>>The current prices for the Entire Purium Line as of May 17th, 2022 are Here<<
Label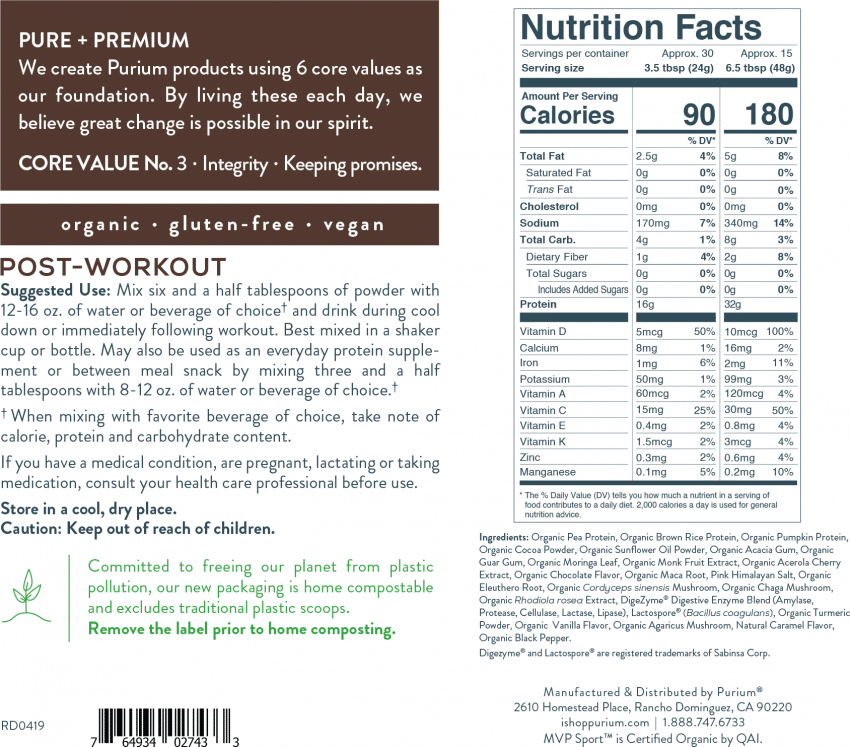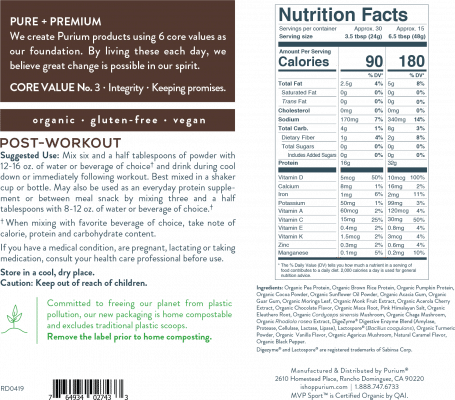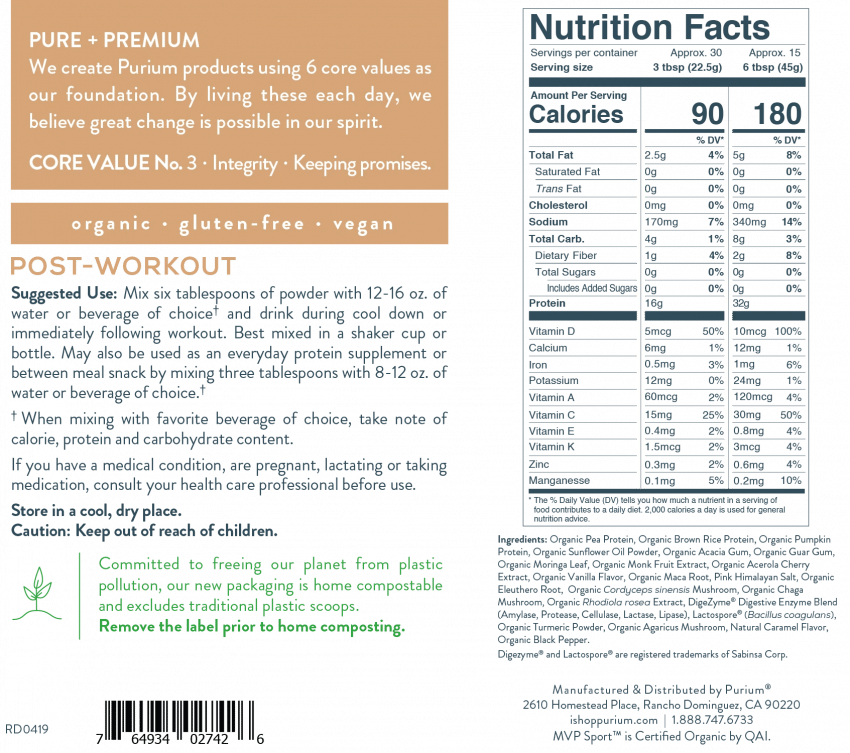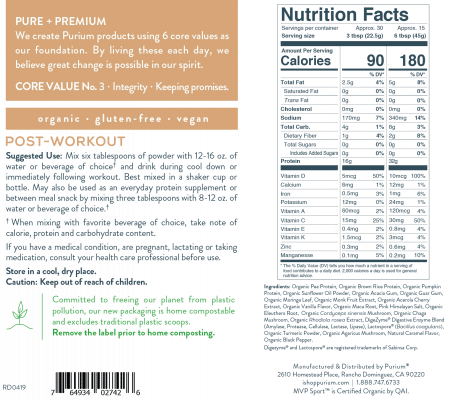 Contains these components
DAILY FIBER (30 SERVINGS):
Daily Fiver Organic – Original 30 Serving
Daily Fiver Organic – Caramel Apple 30 Serving
MVP SPORT:
MVP Sport Chololate 15-30 Servings
MVP Sport Vanilla 15-30 Servings
GREEN SPECTRUM:
Green Spectrum Lemon – 60 Serving
Green Spectrum Original – 60 Serving
Sorry, this is no longer available as a bundle.
Please check out the individual products instead.
Did You Know?
 

Purium Products are organic and GMO free.
Purium Top Sellers
Let HealthStatus Send You a $50.00 Gift Card
I am a devoted wife to a wonderful husband, Kirt, for over 25 years. A mother of four beautiful daughters, a lover of life and health care crusader who feels extremely blessed to do the things I love.

My career as a Dietitian began in 1994 when I graduated from Ball State University with a Bachelor of Science degree in Dietetics. My first experience working with obese patients came shortly after, as I started my career at one of the very first Bariatric exclusive Hospital centers in the United States , Winona Hospital in Indianapolis, Indiana.

This practice later moved to St. Vincent, Carmel Indiana Hospital and was one of the first centers to achieve the Bariatric Center of Excellence designation in the early 2,000's.Through these experiences, I have personally counseled and helped thousands of obese patients.

These patients come from all backgrounds, races, classes and ages. Young/Old, Male/Female, Short/Tall, High School Educated/Advanced Degree, Poverty Stricken/Wealthy. ALL are affected by obesity. It does not discriminate.

By counseling thousands of patients; analyzing their food consumption, translating this information and cross referencing it against sophisticated blood panels attempting to identify how their individual ecosystems utilize various foods, and learning to identify nutritional deficiencies based purely on symptoms. I have been fortunate to acquire uncommon insight to the causes of obesity. And through these opportunities gained the wisdom necessary to help you transition to a life of health and vitality.

I feel it is my social responsibility to share this wisdom and help you break out of a system keeping you trapped in obesity.