We have had several requests over the years to put some of our health tools into a portable format.  So we did it.  We took five of our most popular health calculators, then created a brand new one and bundled them together to create HealthCalcs, the iPhone app.  At this point in time Apple is in the review process with the app, and it should be available on the App Store with a few hours.  So without further ado, we introduce — HealthCalcs!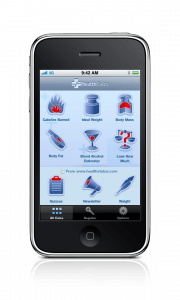 The five existing calculators that we included are the Calories Burned Calculator, the Ideal Weight Calculator, the Body Mass Index or BMI Calculator, Body Fat Estimator, and the Blood Alcohol Estimator.  Over the years these have been our most popular calculators.  Several business analysts, told us not to put ALL the best calculators on, they said, hold a couple back, then you will have something left for the next app you release.  Well, that isn't how we roll around here, and to take it to a new level, we even included a new calculator called Lose How Much?  I will tell you about it later.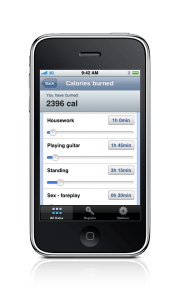 Our Calories Burned Calculator takes all the best features of our web based tool and implements them on the iPhone.  None of this one activity at a time thing, and we put our biggest list of activities on that we have ever released.  You push the slider across for the number of minutes you have done an activity, and it instantly totals into the  large calories burned number near the top of the screen.  Keep adding activities that you do in a day/week and find your total.  Do you know someone that is a little OCD on brushing their teeth?  Show them how many calories they burn in that daily 30 minute (or more) ritual of scrubbing their pearly whites.
Our ideal weight and body mass index calculators are easy to use and based on peer reviewed studies.  These tools provide you with information on your healthy weight ranges and where you are at in regards to those ranges.  Remember, these tools aren't about where you think you look the best, every we week we get emails from people that say "your ideal weight calculator is all messed up, if I weighed what it says I would be too skinny" and an equal number that say "your ideal weight calculator is all messed up, if I weighed what it says I would be too fat".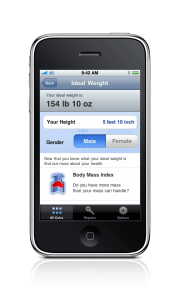 The blood alcohol estimator is also very popular (much to our surprise).   While I think using the tool when you are drinking is pretty foolish, there is some good information and lessons to be learned.  Remember, don't drink and drive, don't use this calculator to help you decide if you are "safe" to drive.  It may be eye opening for people to learn what that two glasses of wine in 45 minutes at dinner, or the 4 beers in the two hours watching a ball game add up to.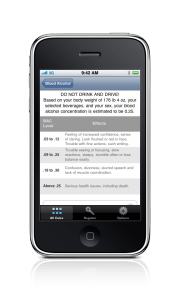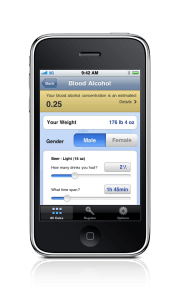 Our new calculator is called Lose How Much?  This handy little calculator lets you enter the number of pounds or calories you want to burn off and the system will show you how many minutes (or hours) of each activity that will take.  So if you are thinking about that chocolate cake for dessert and you know it is 450 calories, enter that in and you will get a list of all 130+ activities and how long you would have to do each one to burn off that cake, then you decide whether it is worth it or not.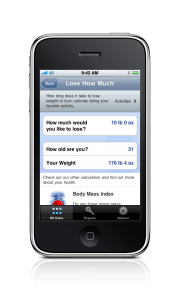 We spent a lot of time getting the user interface just right.  It is really easy to use, and intuitive, if you enter your weight in one calculator, the other calculators will automatically use that value (you can change it if you want to).  The app will track your bodyfat% and BMI/weight putting in an entry for each day you use it.  If you are big Twitter or Facebook user you can tweet or update your wall directly from the HealthCalcs app.  The app works using either Imperial (feet/inches/pounds) and Metric measurements.  You will get a lot of enjoyment and use out of the application click here or on the box below to get yourself a copy.


HealthStatus has been operating since 1998 providing the best interactive health tools on the Internet, millions of visitors have used our
health risk assessment
,
body fat
and
calories burned
calculators.The HealthStatus editorial team has continued that commitment to excellence by providing our visitors with easy to understand high quality health content for many years.

Latest posts by HealthStatus Team (see all)