Are you ready? Life comes at you fast. Emergency situations are a frequent reality and according to FEMA, you may have to survive on your own for 72 hours without access to food and clean water. Not many have survival food and water stored and for those who do, is it organic? Prepare with the Organic Food Storage & Survival Kit, providing you with micro and macro superfoods. You'll also get 20 gallons of pure water with the water purifying bottle, allowing you to purify available water for safe consumption.
Kit includes:
FREE Daily Fiber Blend (caramel apple or original) $29.95 retail price
MVP Sport (chocolate/vanilla)
Green Spectrum (lemon or original)
Bio Fruit
Shaker Bottle
Water Purifying Bottle
Feeds a family of 4, for 1 week
Lightweight (2 lbs.) for easy carry
20 gallons worth of pure water
While Supplies Last
DAILY FIBER (30 SERVINGS):
Daily Fiver Organic – Original 30 Serving
Daily Fiver Organic – Caramel Apple 30 Serving
GREEN SPECTRUM:
Green Spectrum Lemon – 60 Serving
Green Spectrum Original – 60 Serving
MVP SPORT:
MVP Sport Chololate 15-30 Servings
MVP Sport Vanilla 15-30 Servings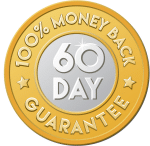 Did You Know?
 

Purium Products are organic and GMO free.

Greg lost 14 pounds and his wife lost 6 pounds with the 10 Day Transformation.The Purium product line is something he highly recommends and uses himself every day.Greg founded HealthStatus in 1998 and continues todeliver high quality products and services to HealthStatus visitors.

Latest posts by Greg White (see all)